Degreasing and Pickling Aluminium and Stainless Steel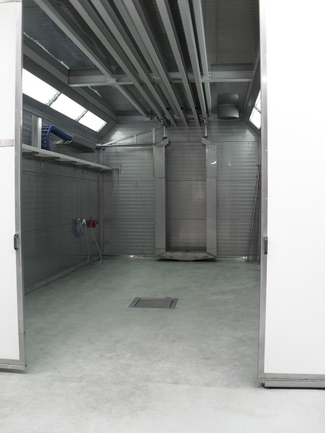 Degreasing as a first step
Before pickling, the workpieces are thoroughly degreased and cleaned in the first rinse cycle. On the surface, no oil or grease may be located, since pickling of greasy parts is not possible. This would achieve no uniform surface structure.
Pickling
After degreasing, shall be discharged by the pickling of ferrous metals, aluminum and stainless steel, the surface oxide layers.
Depending on the material and the intensity of pollution optimal cleaning is achieved with maximum process safety through the freely programmable process technology and by the continuous discharge of pollution. By using an automatic spray ring the stain is applied always evenly.
The powerful system operates virtually no waste in a closed loop system, which exceeds the standard of current environmental requirements. The monitoring of the system is performed with a Siemens PLC, which is coupled to the ERP and all important parameters directly transfers for quality assurance. 
Possible part sizes (L / H / B) and weight: 6 / 2,20 / 0,80 m - Items up to 1 ton
Pickling is done with environmentally friendly non-toxic Nabudur 161
The non-toxic pickle for aluminum from our supplier NABU is a hydrofluoric acid-free and thus non-toxic acid pickle for aluminum and aluminum alloys. Deoxidizing agents to prevent the formation of pickling sludges. Due to its novel composition without hydrofluoric acid does not attack Nabudur 161 plant parts can not, even though it has the same pickling effect.
Pickling is not only to remove the oxide film naturally formed of aluminum, but also target the underlying microcrystalline deformation layer. The microcrystalline deformation layer, which is to be regarded as the initiator of filiform corrosion occurs after a strong heat input into the aluminum and is therefore a result of rolling, annealing or extrusion processes. The professional world assumes that the deformation layers of metal oxides and intermetallic phases include, in turn, lurking chemically active it to be corrosive.
To increase the corrosion protection passivation is performed frequently.