Convincing quality differences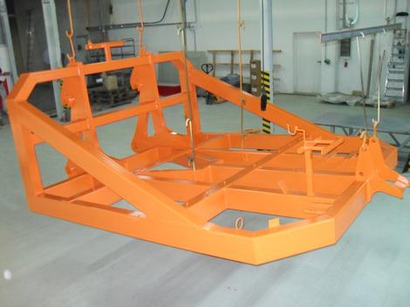 A powder coating is not like any other powder coating . The real differences in quality feel and especially you can see but only after 3-4 years of using your product.

Meanwhile, a variety of powders is available on the market, with their real  properties hiding behind fine-sounding, but often vague terms. Since we work with a variety of manufacturers for years, we know exactly what our customers really need and how we process the products.
So we can provide 5 years warranty not only for corrosion, but also UV resistance and gloss or exposure to chemicals.
Why our customers choose for powder coating?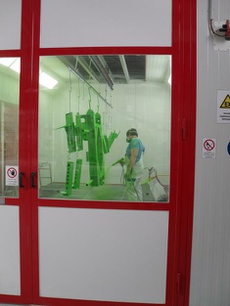 The main advantages of powder coating are
(1) the good mechanical properties, as impact resistance, weather resistance 
(2) the low cost
(3) quick process , no drying time required
(4) wide range of colors (all RAL colors , NCS, DB, etc. )
(5) very environmentally friendly

With a wide range of powder coating surface variations are available: semi-gloss, matte, glossy, hammered effect finish and structure in various degrees of fineness.
 
What is powder coating from a technological point of view?
Powder coating is an environmentally friendly solvent-free coating process. Tiny plastic particles are electrically charged and sprayed onto the workpiece. These plastic particles form a closed decorative plastic surface after passing through a thermal crosslinking process. 
Which substrates are suitable for powder coating ?
For powder coating are suitable in principle all electrically conductive materials. A reasonable adhesion in terms of mechanical strength and corrosion protection provide the materials aluminum, steel and galvanized steel.
Selection of Suppliers
We work exclusively with reputable powder manufacturers whose products we were able to check in various applications through their paces.

On customers demand of course we also prescribed products from other manufacturers.

In addition, we are able to select and qualify new suppliers and materials on behalf of our clients in accordance with DIN ISO 9001 / VDA 6.3.
Quality
You can always rely on our processes and products!
To ensure the long-term maintenance of our high quality standards and document them for our customers, since 2004 our enterprise is DIN EN ISO 9001:2000 certified in all operation areas as planning, sales, manufacture and commissioning.